Shelby County Texas
Transcribed by Leonard Irish, July 4, 1999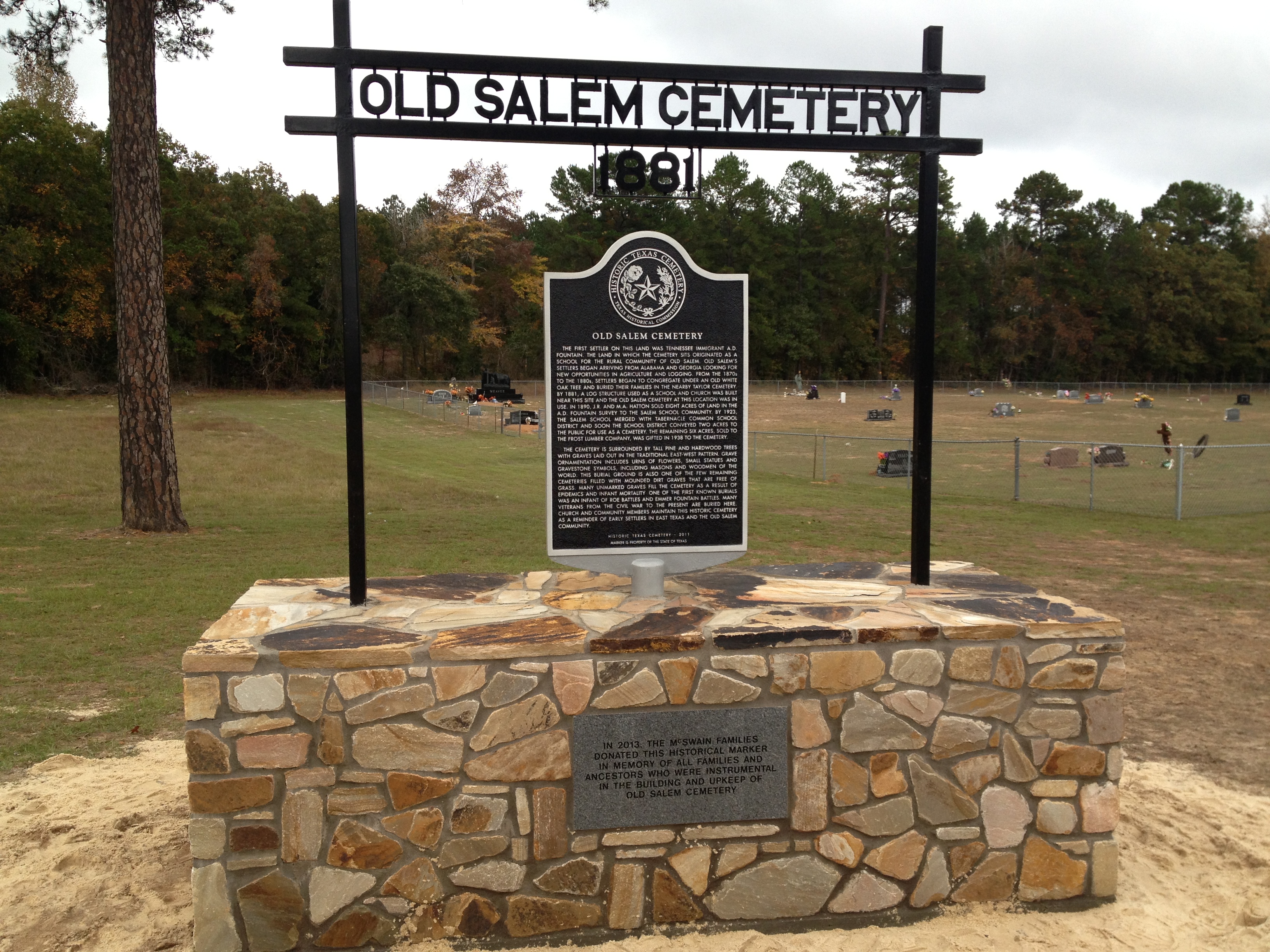 State Historical Marker dedicated November 16, 2013.
Take Highway 7 West, to Nacogdoches to F.M. 711 turn left, go about 8 miles, just before you enter into San Augustine County, to the sign of Old Salem Church on the left side of the road, about 2/10th of a mile is the cemetery located just South of the Church Building.
GPS -94.250248 Longitude, 31.641094 Latitude
The Old Salem Church was organized in the 1870's. J. R. Hatton sold the property the the Salem School, Church and Cemetery. The Church and School shared the building for many years. The first person buried in the Cemetery was an infant of the Battles family. The grave was covered with a wooded house with picket sides that stood until the late 1950 or early 1960's. Other early graves are marked with rocks. One of the earliest marker is dated 1881. There are many graves that have no markers. A new section of Old Salem is located across the road from the original Cemetery with about 15 graves. Special acknowledgement is given to Mrs. Venorah Williams McSwain and Marye McSwain Danley for their previous work in recording the cemetery.
Contributions for the cemetery upkeep are always welcome. They can be sent to:
8612 FM 711
Center, Texas 75935
To view list of persons interred in the cemetery, click on the Letter below:
---