World War I - Draft Call - May, 1918 - Shelby County Texas
IMPORTANT CHANGE IN PRESENT DRAFT CALL
Following the posting and publication of draft call of more than 100 names called from this county for entrainment for the training camps on or about May 25, the local board received instructions to use as few of the actual farmers as possible.
The instructions received came in reply to the board's appeal for such purposes, the board feeling that to take out now those who had crops planted and under way, would greatly reduce the production output of the country. The instructions received was to exhaust all of class one and secure those who were not actually engaged in farming and this has been done, though some farmers have had to be called anyway, and the board has posted and furnished a copy for publication, the following names appear here for entrainment on the afternoon of Monday, May 27th, at 2 o'clock and they are to leave on the morning following: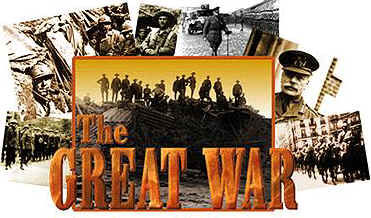 Call for Military Duty
List of men ordered to report to Local Board, Shelby County Texas, for military duty and transportation to mobilization camp, Camp Travis, Texas, on or about May 25th at 2 p.m. (Exact date to be posted later.)
Said registrants will be entrained at 9:43 the following day.
---
| | |
| --- | --- |
| Name | Town |
| Atkinson, Otho F. | Timpson |
| Baber, Guy Allen | Haslam |
| Baldwin, Claud C. | Bonham |
| Barbar, Ed. L. | Tenaha |
| Barlow, Joseph | Shelbyville |
| Blackburn, Benjamin F. | Bienark, Okla |
| Braxton, Ira F. | Shelbyville |
| Bridges, S.N. | Center |
| Brookshire, James P. | Gary |
| Buckner, Josie Willie | Center |
| Burnett, H.T. | Paxton |
| Burton, William J. | Timpson |
| Cain, Bennie L. | Patroon |
| Cain, W.S. | Timpson |
| Carpenter, William H. | Choice |
| Carroll, F.E. | Mooringsport |
| Carter, Dan W. | Joaquin |
| Carter, William M. | Shelbyville |
| Cassell, Samuel E. | Shelbyville |
| Childress, Dick | Joaquin |
| Claybrook, Wade J. | Tenaha |
| Cockrell, William Osvill | Joaquin |
| Cook, John A. | Joaquin |
| Crawford, William V. | Garrison |
| Crump, Grover C. | Timpson |
| Davis, Linn B. | Center |
| DeMoss, O.C. | Eros, La. |
| Dodson, Charlie | Logansport |
| Eaves, Noey P. | Haslam |
| Fabian, Tony A. | Tenaha |
| Fuller, David J. | Haslam |
| Garrison, Holcomb J. | Timpson |
| Gibbs, Charles N. | Haslam |
| Grant, D.L. | Center |
| Green, Don | Shelbyville |
| Guilliam, Bill | Shelbyville |
| Guilliam, John H. | Shelbyville |
| Gunter, Eugene F. | Calparsio |
| Hall, George | Timpson |
| Hargis, George | Timpson |
| Harris, Harvey W. | Center |
| Hart, Vesse W. | Stockman |
| Hartsfield, Elton | Timpson |
| Hitt, Walter | Shelbyville |
| Holder, John P. | Timpson |
| Holt, Robert O. | Neuville |
| Humphries, William H. | Timpson |
| Hunt, V.Z. | Joaquin |
| Hutto, George | Paxton |
| Jackson, Charls C. | Joaquin |
| Jackson, James Thomas | Center |
| Johnson, Thomas D. | Timpson |
| Jones, Clifton C. | Joaquin |
| Jones, William H. | Tenaha |
| Kiley, Allen J. | Timpson |
| Kimbro, Thomas D. | Center |
| Langford, Curtis G. | Center |
| Lightfoot, John N. | Choice |
| Lowe, A.D. | Oil City |
| Lynch, Dallas J. | Shelbyville |
| Mays, Andrew | Paxton |
| McCauley, Coung | Center |
| McDonald, William A. | Joaquin |
| Metz, Reuben G. | Wichita, Kansas |
| Mills, John H. | Paxton |
| Mills, Thad A. | Center |
| Montgomery, Jesse C. | Joaquin |
| Mosby (Mosley) Roy | Timpson |
| Mulline, Beadie | Haslam |
| Myers, Henry H. | Center |
| Myers, Simon B. | Center |
| Neal, Carl | Timpson |
| North, Ray | Shelbyville |
| Ogletree, George N. | Timpson |
| Pate, William J. | Lufkin |
| Paxton, Cronin T. | Tenaha |
| Phillips, Elmer V. | Paxton |
| Pigg, William L. | Center |
| Pittman, Tom s. | Jefferson |
| Pugh, Eugene | Noble, Louisiana |
| Pugh, Floyd P. | Logansport |
| Ramey, Calvin | Tenaha |
| Ray, Albert Lee | Center |
| Reedy C.Wilson | Choice |
| Rhodes, Garner A. | Timpson |
| Rhodes, William T. | Stockman |
| Richards, Frank L. | Timpson |
| Richardson, Robert F. | Joaquin |
| Ritnour, L.F. | Stockman |
| Roe, R.C. | Joaquin |
| Ross, Lewis Allen | Center |
| Samford, Elbert P. | Beaumont |
| Samford, Jeff E. | Center |
| Samford, R.P. | Center |
| Samford, Sam B. | Center |
| Samford, Steve | Center |
| Sauer, Court P. | Tenaha |
| Scott, Bill | Joaquin |
| Simon, Myers, B. | Center |
| Strickland, Drayton | Shelbyville |
| Taylor, Robert E. | Shreveport |
| Teague, Alvie | Chireno |
| Tippet, D.S. | Timpson |
| Truitt, James J. | Joaquin |
| Truitt, Tom | Center |
| Tutton, Walter | Center |
| Tyre, Clyde H. | Center |
| Watson, Carroll | Shelbyville |
| Watson, Garland | Cetner |
| Wedgeworth, Cortis | Timpson |
| White, Ernest V. | Brandon, Miss |
| Williams, Charles E. | Timpson |
| Williams, Jim | Haslam |
| Williford, B.H. | Joaquin |
| Williford, George H. | Tenaha |
| Windham, Albert S. | Center |
| Youngblood, Alvert | Timpson |
| Youngblood, Elmer J. | Gary |
| Youngblood, Fonzo | Huntington |
Local Board, Shelby County Texas
Pr J.W. Shotwell, Secretary
---
BACK