FLOYD DEAN CUZICK
Floyd Dean Cuzick, Sr., 81, of Center, died November 6, 2020, in Center. He was born September 23, 1939, in Llano, to Clarence Cuzick and Velma Ford Cuzick. He retired from the United States Navy after 20 years. He was preceded in death by, Parents; Wife, Carolyn Cuzick; Son, Floyd Dean Cuzick Jr.; Brothers, Bill Cuzick, Richard Cuzick. Survivors include, Daughters, Rebecca Turisk of Charleston, South Carolina, Cindy Sanford & husband Jerry of Center; Brothers, Jim Cuzick & wife Mira of Farmington, Utah, Donny Harned of Llano.
Online condolences can be sent at www.watsonandsonsfuneralhome.com
Watson and Sons Funeral Home, Center, Texas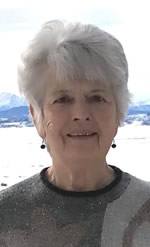 BOBBIE CAMPBELL ROBERTS
Bobbie Campbell Roberts, 82, a longtime San Augustine County resident, died November 9, 2020, at Stone Creek Village Nursing Home in San Augustine, Texas. Interment was in Oaklawn Memorial Park, Center, Texas. She was born October 12, 1938, in Shelby County, Texas, to George and Lois Griffin. She was preceded in death by, Parents; Husband, N. Douglas Campbell Sr., Son, Luke Mark Campbell; Sisters, Billie Watson, Brooksie Tindol; Brothers, Bernice Griffin, Johnny Griffin. Survivors include, Daughter, Pam Priehs of San Augustine; Son, Doug Campbell Jr. & wife Linda of San Augustine; Former husband and close friend, Troy Roberts of San Augustine; Step-son, Troy L. Roberts & wife Kayleigh of Liberty; Step-daughters, Tara Rubel & husband Frank of Dunedin, Florida, Theresa Dyer & husband Michael of Athens, Georgia; Sisters, Barbara Cruse, Betty Lou Shull & husband George, Beverly Hendrick & husband Larry, Brenda Dolly" Adair; Brothers, Bert Griffin & wife Eileen, Bo Griffin; "Sister and brother in love," Mary K. and Larry Hardy.
Visit www.WymanRobertsFuneralHome.com for memories and condolences.

Services are under the direction of Wyman Roberts Funeral Home in San Augustine.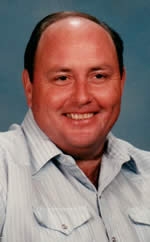 WILLIAM A. NOBLE
William A. Noble, 73, of Shelby County, died November 10, 2020, in Lufkin. Interment will be in Buckner Cemetery, Shelby County. He was born April 18, 1947, in San Augustine, to Clifton Noble and Bertha Mae Stringer Noble. On May 2, 1967, he joined the United States Army. He served as a Special Operations Combat Medic during the Vietnam War. Mr. Noble discharged November 29, 1977, having received two Purple Hearts, a Bronze Star, Army Commendation with Valor, National Defense Service Medal, Conduct Medal for Vietnam Service, Republic of Vietnam Campaign Medal, Cross of Gallantry with Palm, Republic of Vietnam Civil Action Award, Valorous Unit Award, and a Sharpshooter Marksmanship Badge. He was preceded in death by, Parents; Sisters, Julia Ann Hagler, Lattie Marie Hunter. Survivors include, Wife, Linda Oliver Noble; Children, Lynne Williams & husband Darrell, Elizabeth Andrusick & husband Steven, Collean Hagler & husband Heath; Brother, Donald Noble.
Online condolences can be sent at www.watsonandsonsfuneralhome.com
Watson and Sons Funeral Home, Center, Texas